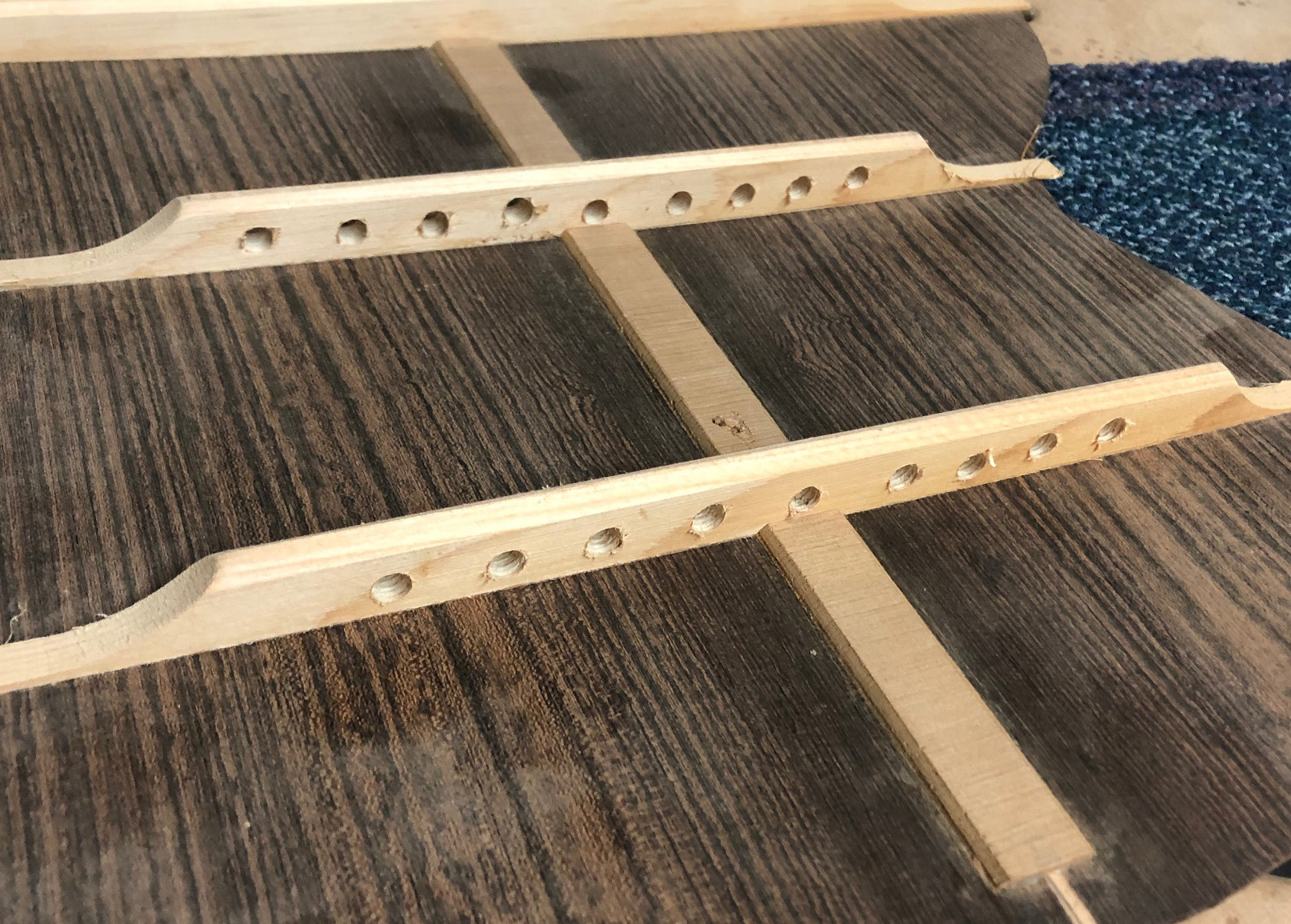 2004 – In an effort to reduce weight the back braces were drilled through 
2019 – Almost 15 years later the all-new Cornerstone Ukuleles and Guitars feature Laser cut and Hollowed braces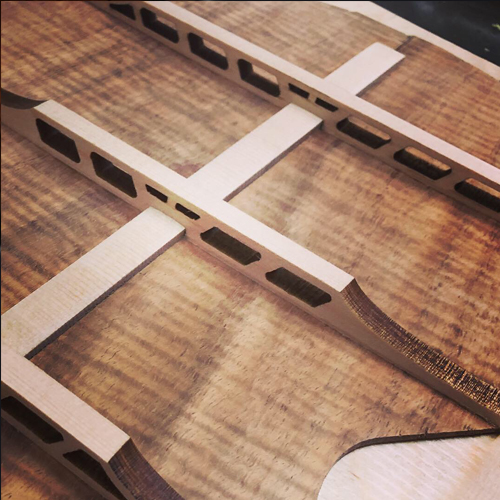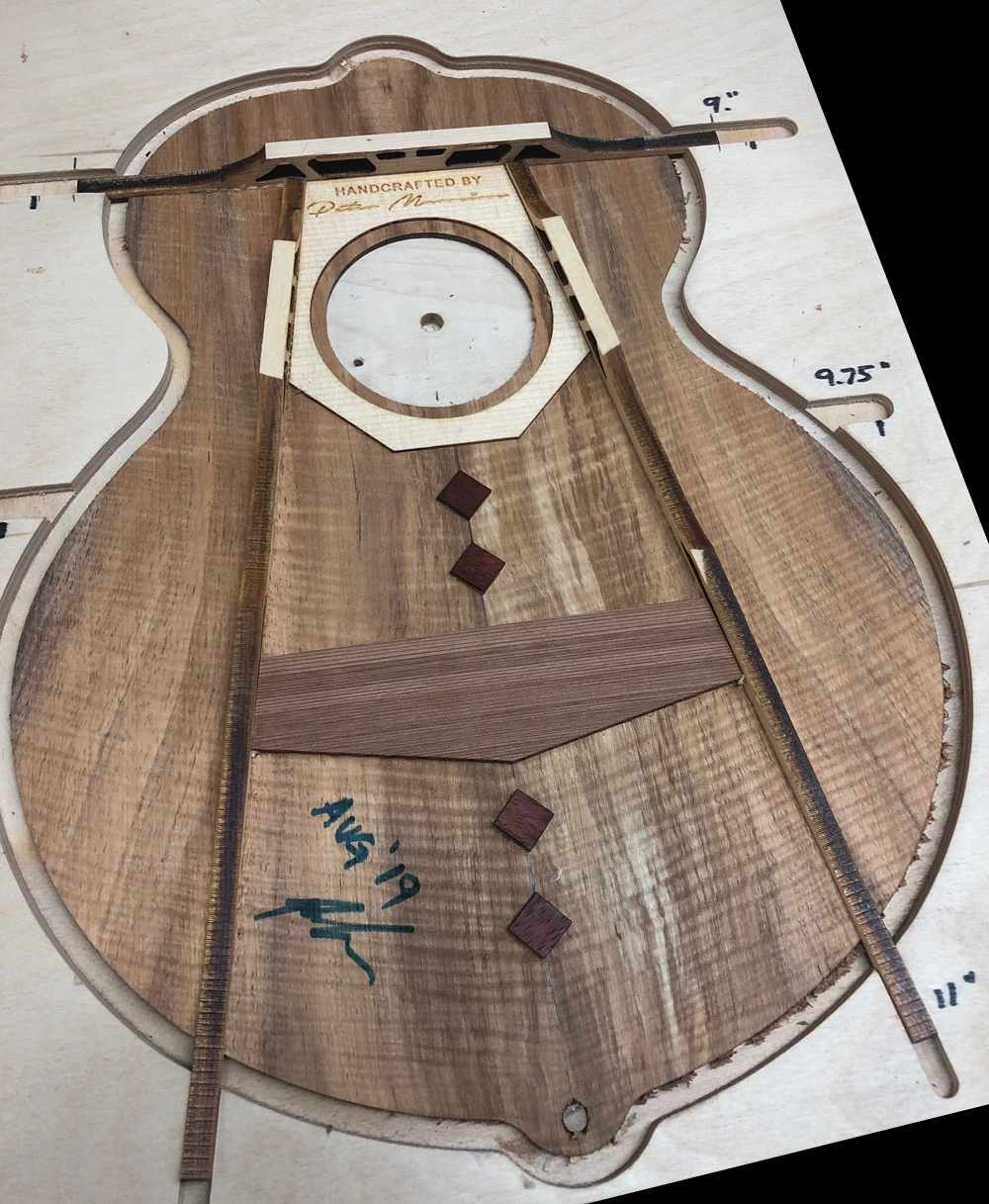 Whether you're a rhythm strummer or a flatpicker or you are into flatpicking or enjoy soloing with a Low-G setup…

…the proprietary laser cut A-Frame bracing design or the modified hollowed Kasha bracing will help deliver that tone and sustain your ears crave.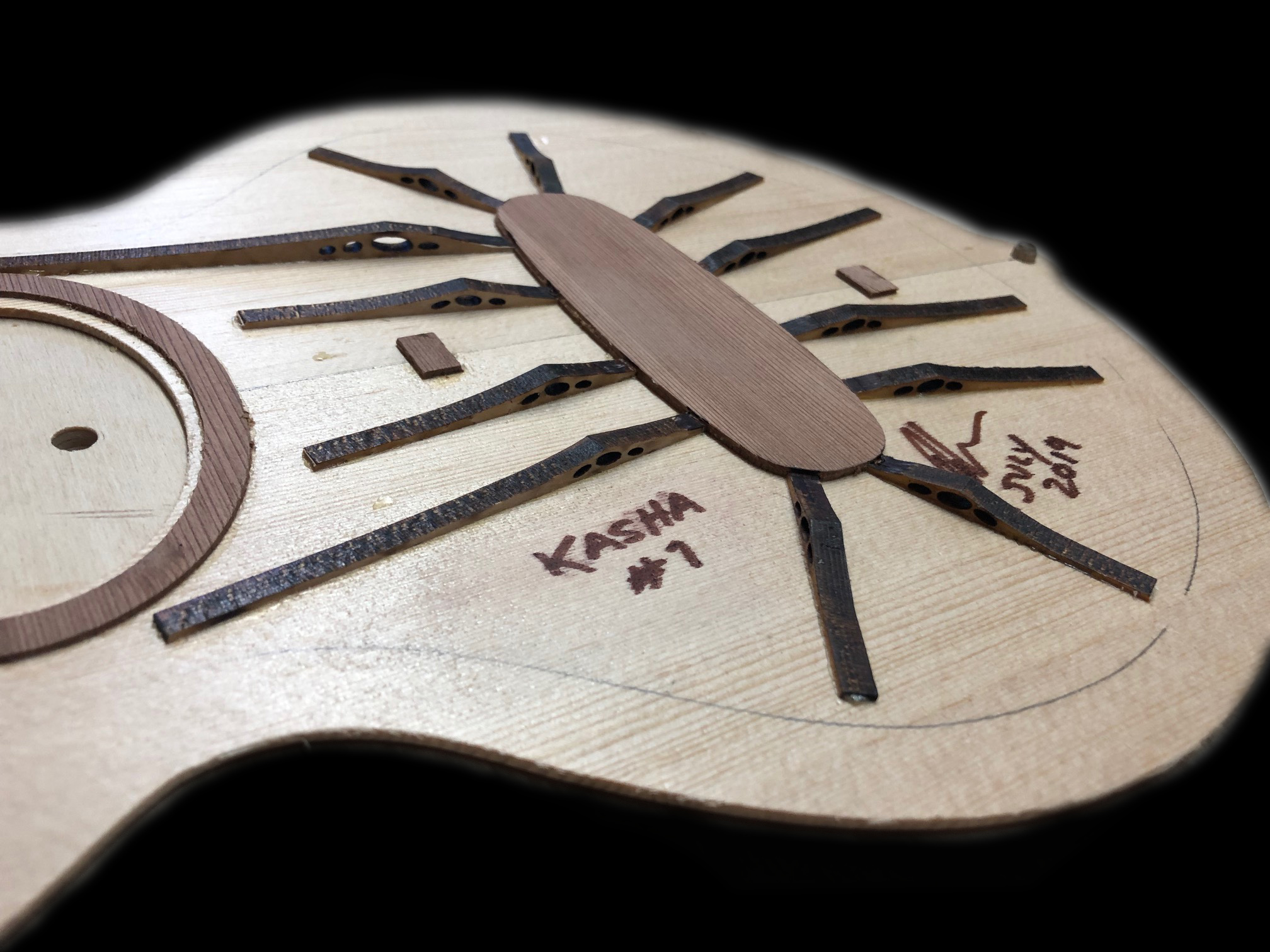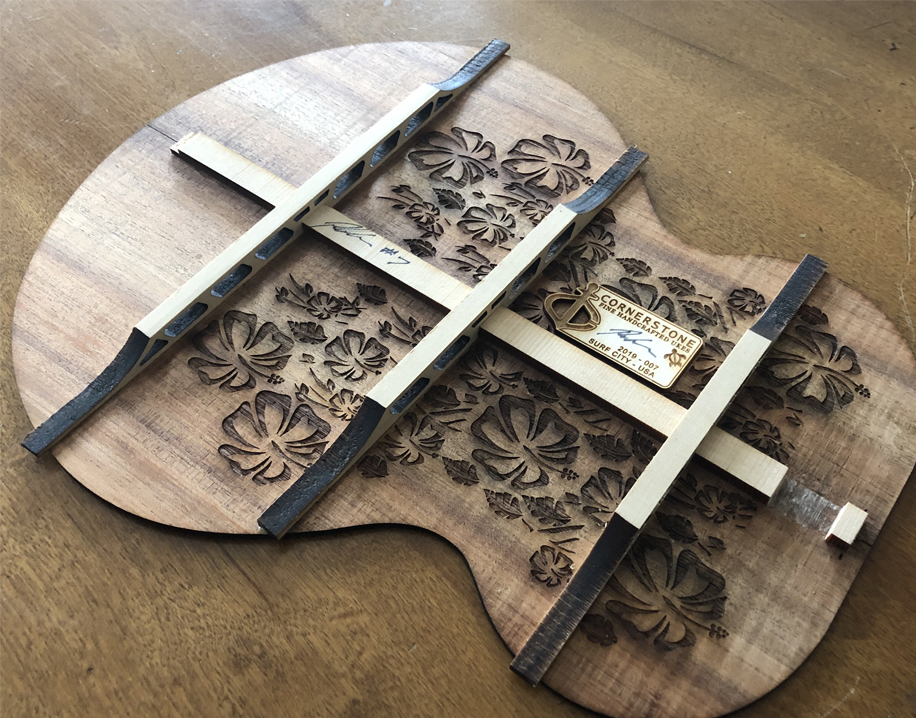 Laser Engraving is a good way to embelish or decorate the back without "interfering" with the wood's natural beauty as displayed on the outside under the beautiful gloss finish.
There's nothing like looking inside and finding that little extra detail….the possibilities are endless.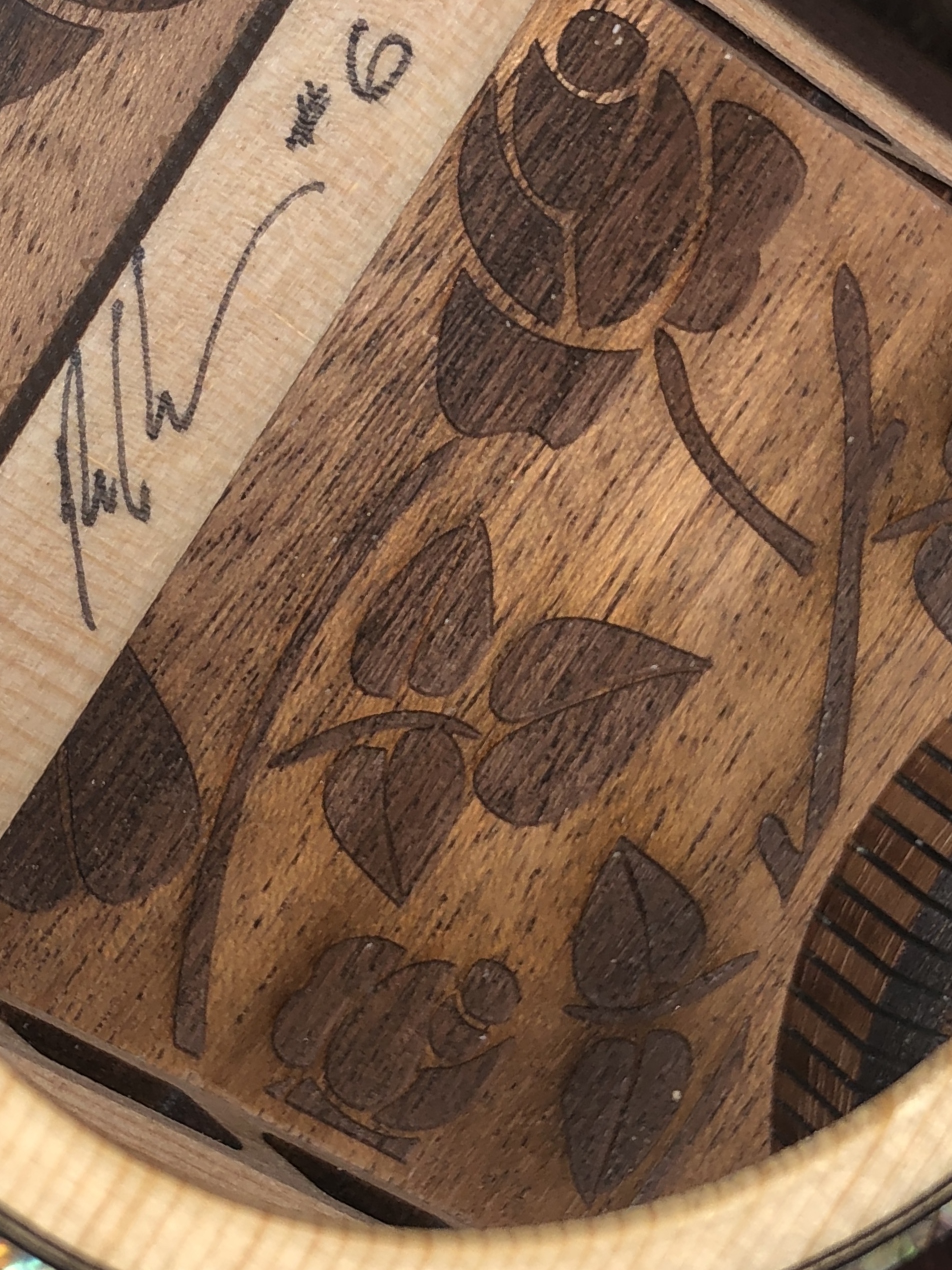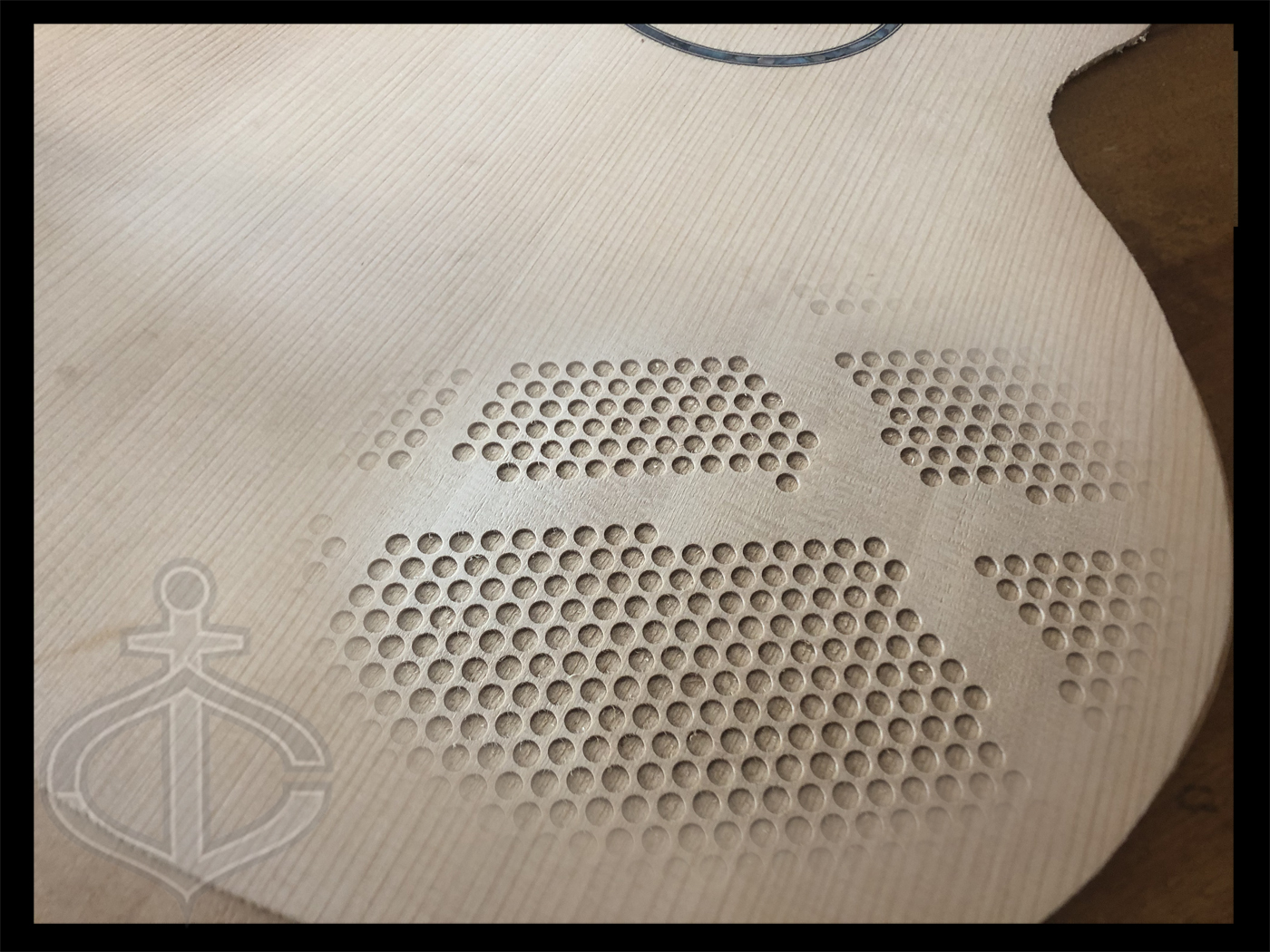 In 2006 the first "wood core double top" was introduced in a Small Jumbo Guitar

Today the Cornerstone Ukulele uses the same principal in a stiff yet lighter soft wood bridge patch.