WHY CHOOSE A CORNERSTONE UKULELE?
The Armrest Bevel is a fundamental part of my custom ukuleles.  I find it so critical to a player's comfort that I made it a standard feature. The soft 45 degree angle eliminates the pressure on the arm created by the corner on traditional instruments. The bevel will make your playing so much more enjoyable and increase the time you play comfortably.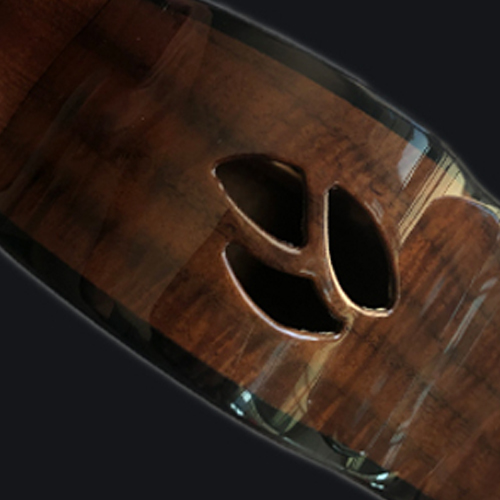 Nothing like hearing the beautiful music you're making than directly through the soundport. The soundport is really a monitor port that allows the sound to travel towards you directly giving you a first hand experience of the actual sound. The result is a true perception of volume and clearer sound.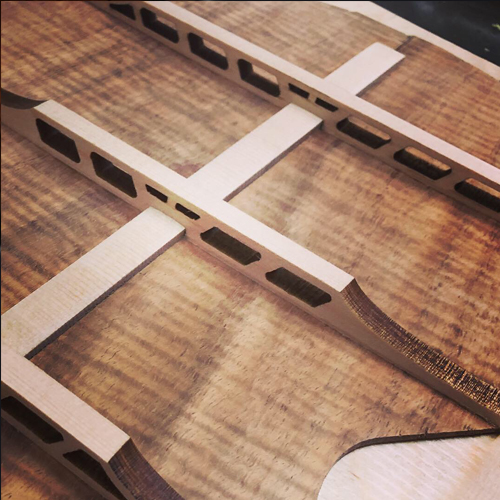 Every Cornerstone Ukulele has laser cut braces with hollowed out weight reliefs. Weight is the enemy of vibration. That's why all the braces (including soundboard) are hollowed out in a design that will remove material in a way to reduce weight while maintaining its strength. Its design its based on the principles of truss and arch designs as found on bridges.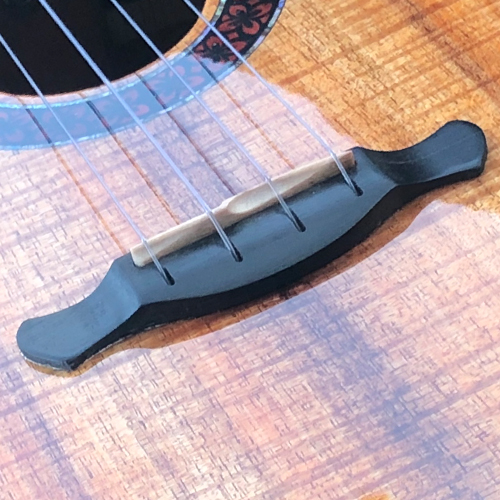 The Cornerstone Bridge design offers optimal sting tension. The strings are anchored to a rosewood plate that rests on top of the proprietary designed bridge patch. The method allows for better vibration transmission to the soundboard and creates less tension on the bridge itself. The strings pass through the soundboard and get channeled to the saddle through beveled reliefs to ensure there are no sharp edges or corners to rest against. The saddle is made from aged oxbone and is fully compensated.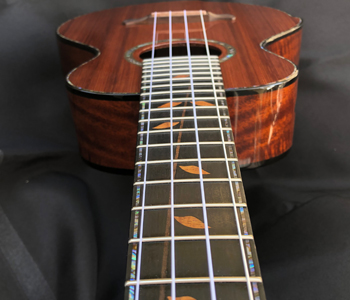 A slightly longer scale adds a little more tension to help with
projection and volume. Not to mention a little more room for your fingers! Actually, one of the major determining facts is bridge placement. The longer scale moves the bridge to a more effective area on the soundboard.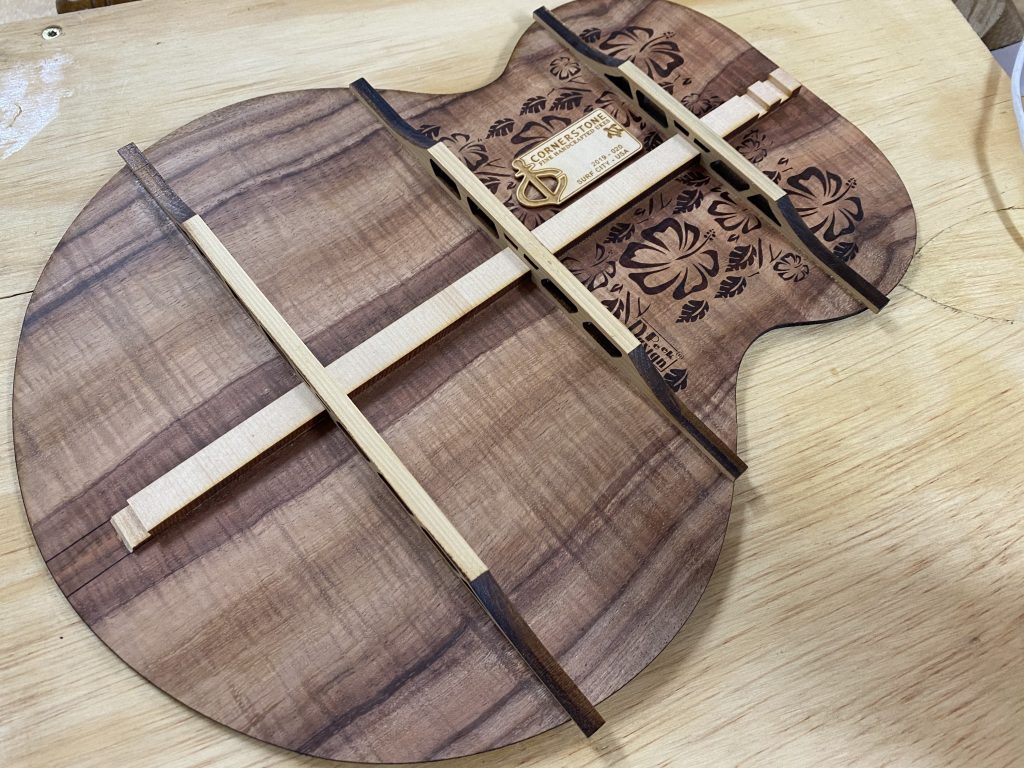 A custom instrument should showcase beautiful woods adorned by fine inlays of exquisite materials designed to enhance the natural beauty of the woods. But the inside is often forgotten. Peak Design Engravings© allows for the ultimate customization for an instrument. Allowing anyone who peaks in to be taken by surprise by what's hidden inside. Almost any design is possible.
Peek Design Engravings© (patent pending – Cornerstone Ukuleles)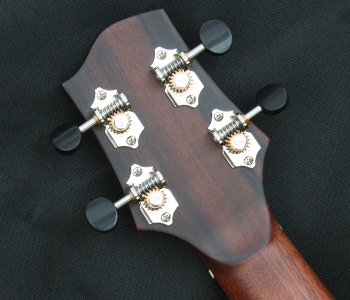 The back of the headstock is reinforced with a hardwood veneer making it stronger and more aesthetically pleasing.